QuicksortRx Launches QUMI Codes to Enable National Drug Code Matching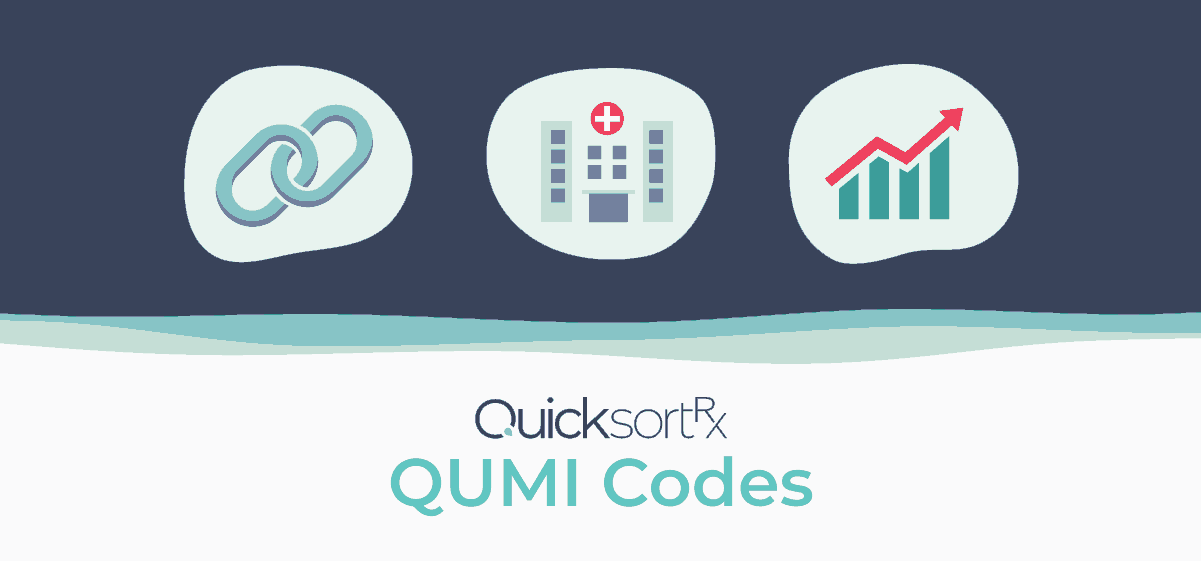 QuicksortRx is excited to announce the launch of QuicksortRx Universal Medication Identifiers (QUMI) codes. The open-source codes enable streamlined matching of two National Drug Codes (NDCs) to determine their operational interchangeability.
QUMI codes merge the power of openFDA and RxNorm data, paving the way for a more efficient and standardized pharmaceutical market. With QUMI codes, health systems, providers, and analysts can more easily identify operational groups of NDCs, improving data clarity throughout the medication management process. Rather than create system-specific classification schemes at each hospital for each piece of the medication management chain, QUMI codes can enable smoother integration within and across systems, simplifying distribution and inventory management.
The absence of a standardized universal medication identifier has hindered efficiency and interoperability within the industry. QuicksortRx recognized this critical need and set out to develop a solution.
"QUMI codes are like RxCUIs, but go further to cover unit-dose status, different vial sizes, and other things needed to qualify two NDCs as operationally interchangeable products," says Jonathan Yantis, co-founder and CEO of QuicksortRx. "The best part is they're free, and we'll be releasing new codes as new NDCs are launched. Since QUMI codes are open source, anyone with access to openFDA and RxNorm data can use this software to generate new codes on their own."
One example of where pharmacists will appreciate the availability of QUMI codes can be seen in reporting. Different vial sizes of a drug like Vancomycin will often share the same "generic equivalency" code, but a pharmacist may need separate data for 1GM vials versus 2GM vials. QUMI codes always include unit size and will differentiate between vials and ampules, allowing for more granular reporting and analysis and avoiding the pitfalls of common solutions today.
QUMI allows for seamless integration with existing healthcare software, electronic health records (EHRs), and pharmacy inventory management systems, ensuring a consistent and standardized approach to medication identification.
"We invite everyone in our industry to join us in this groundbreaking journey towards a safer, more connected pharmacy ecosystem," Yantis says. "Together, we can revolutionize the way medications are managed, enhancing patient safety and healthcare operational excellence."
QUMI codes and licensing information are accessible on GitHub.