QuicksortRx Joins the End Drug Shortage Alliance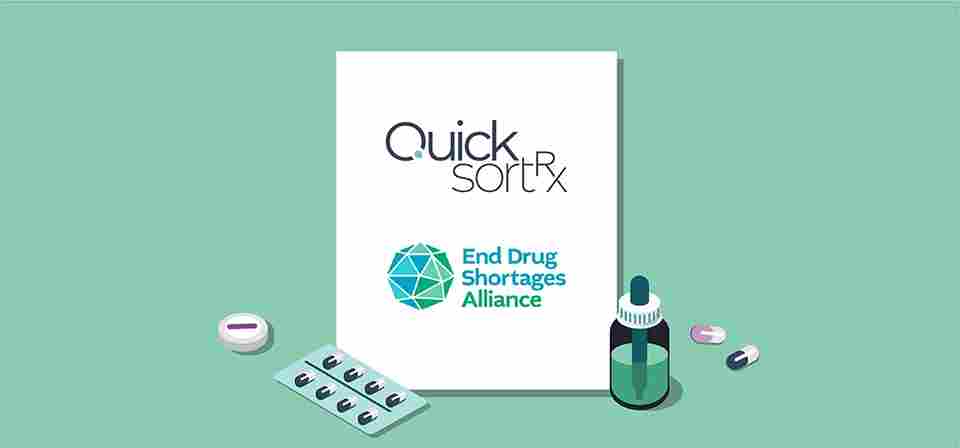 QuicksortRx is proud to announce it has joined the End Drug Shortage Alliance.
Established in 2022, the End Drug Shortages Alliance is a collaboration of healthcare industry stakeholders dedicated to solving the pharmaceutical supply challenges that disrupt access to essential medications in the United States.
Representing QuicksortRx as part of the End Drug Shortage Alliance will be Jonathan Yantis, the company's co-founder and CEO.
"There couldn't be a better time to band together with various stakeholders in the pharmacy space to collaborate on supply challenges," Yantis says.
"We work with hospitals across the country on shortage mitigation and procurement strategies every day, and it is often their most challenging problem to solve. We want to leverage this collective knowledge and expertise to help put an end to the problem and look forward to working with the End Drug Shortage Alliance on achieving this shared goal."
The End Drug Shortage Alliance is focused on transparency, quality, redundancy, and production of supplies to improve access to much-needed medications and ultimately the quality of life for patients who need and use them. Learn more at EndDrugShortages.com.